Garage Floor Painting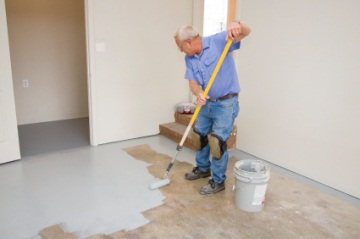 Yaskara Painting LLC is a leading provider of Garage Floor Painting and Garage Floor Coating services and has been since 2008.
Yaskara Painting LLC's expert garage floor coating technicians have years of experience in making the most neglected garage floors look new again.
Yaskara Painting LLC begins by carefully preparing the surface by removing dirt, grit and grease and filling in any lines, divots, and cracks. Next, Yaskara Painting LLC professionals apply the specific paint, garage floor coating, sealant, urethane or epoxy that has been selected, and complete your job according to your expectations.